Type: Contra Dance, Becket CW/Left Formation
Status: Proven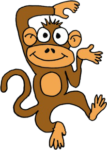 Another in a series of my "not evil" Star 3/4 explorations.
See Shining Sparkle for my original Star 3/4 composition and motivation.
This dance counts on the "New England Style" Promenade and Star holds for best flow. This dance is best considered with an intermediate crowd or higher.
A1
Long Lines Forward & Back
Gents Cross (passing left), Neighbor Allemande Left 1x
Keeping left hands, Gents continue pivoting behind Lady to take right hands in Promenade position (adjust left hand hold as required – end facing CCW around oval)
[Following the LLF&B one could substitute a Gents Allemande Left 1+1/2 but I prefer the above]
A2
(6,2) Neighbor Promenade CCW, Ladies Turn Back (over right shoulder) WHILE Gents continue forward
(8) Next Neighbor Swing
B1
Neighbor Promenade CW (back to opposite P)
Star Right 3/4x (Lady in front of N, to Shadow) [see teaching note]
Shadow Allemande Left 1x
B2
Partner Gypsy & Swing
Teaching notes:
At starting LLF&B, you have your Partner in one hand and Shadow in your other (at ends they're across from you). Looking past your Shadow at this point, you are facing the same direction (up or down the hall) as you will begin the Promenade in the A2 and you'll find them in the B1.
For the B1 Star, do not turn as a couple to face across out of the Promenade – Ladies lead entry into the Star, placing RH on Partner's wrist – Gents stay behind and put RH on this N's wrist – rotate Star 3/4x to Shadow.
End effects: Ends enter via the A2 Promenade with your Partner. You're never out, Shadow needs you.
Tune suggestions: Sultry, romantic
Video:
See also: Shining Sparkle and Trip Through Athol.
First called by me at the Concord Scout House Monday Contras series 7/24/2017.